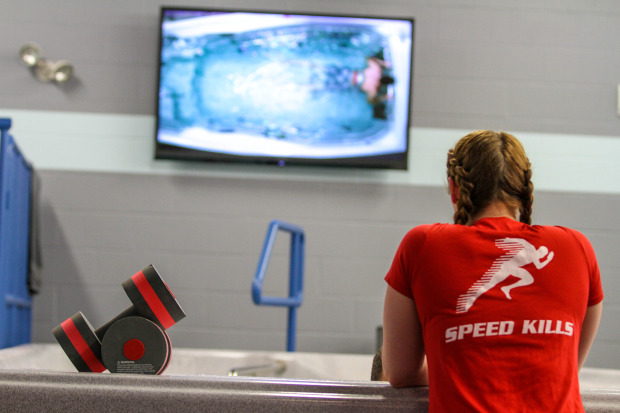 "I'm not a fan of turns so swimming in a Master Spa is perfect for me. I can control the speed and focus on what is important, my stroke and my breathing." –Angela V.

POOL-USE-PACKAGE
Swim in a dynamic environment, without turns or dives, anytime, regardless of the weather. Schedule your pool time ahead of time, or just call to hold your pool when you are on the way (space permitting).
---

HEALTHY HOUR
Make a healthy, strong choice every week. Every Friday we offer a 30-minute drop-in special. It's $10 per half hour.
5pm-7pm only.
---

THERAPY
Aquatic therapy (also known as pool therapy or hydrotherapy) is one of the more popular forms of physical therapy, as it has many advantages over other more traditional methods. When performing aquatic physical therapy in the water, patients often notice less stress on the joints they are exercising. By using the natural resistance and buoyancy of water, patients can increase muscle strength and range of motion in a safer environment, perform exercises without the impact forces from land based treatments, and begin higher level training earlier in their rehabilitation without adding stress to their injury. The pools used at the OA Sports Center are very unique in that they have a graded current that can provide both assistance with stretching and resistance for strengthening and stabilization exercises. Call today for an evaluation of your injury and begin to see how the aquatic specialists at OA can help you overcome your injury. (207) 710-5504